During my internship with RDG Design, I was tasked with designing a building that must represent a sense of tension dynamics while being ecologically conservative. Glass panels open on a terrace for a tense but changeable dynamic. Building was modeled in the round.
Process Shots and a short video clip demonstrate the curtain wall opening.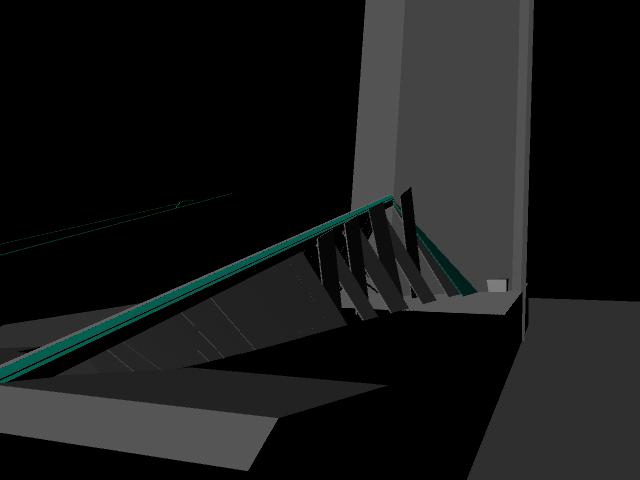 The dynamics of the moving panels took a bit of maneuvering to figure out, but the finished product effectively shows my vision.
I was also tasked with creating a simple interior design in a professional looking isometric angle presentation style. Patterns are all provided in-program, although several of the furniture pieces came from Auto Drop.net.
Some of my first work in 3d modeling for an award-winning design on behalf of the Preston Love Jazz Museum. Everything about the building and its interiors had to represent the improvisational and perpetually changing aspects of jazz, like music suspended in time.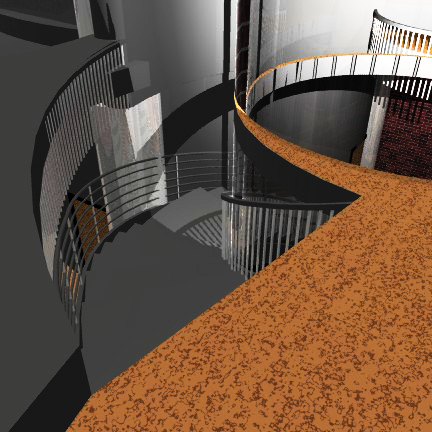 Cutaway model to show cantilever stage that would be mobile from first to second floor, allowing for easy level change of performers or display.
Preston Love Project Existing Building. This Special Design Project was set inside a building to be renovated.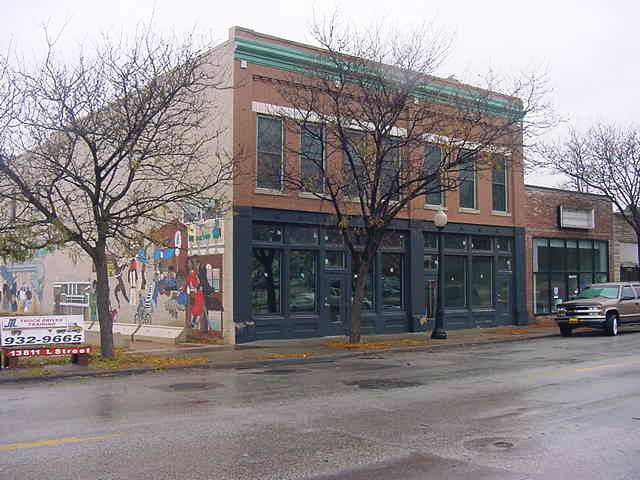 Isometric Rendering on Auto Desk Revit. Because the entire interior needed to be fully changeable, all the curving walls that would otherwise pose a problem for HVAC systems have been designed as retractable partion walls.
(This design does not include utilities.
BELOW

A build aid created for a haunted attraction in Omaha Nebraska. It was the opening hall to an industrial styled section.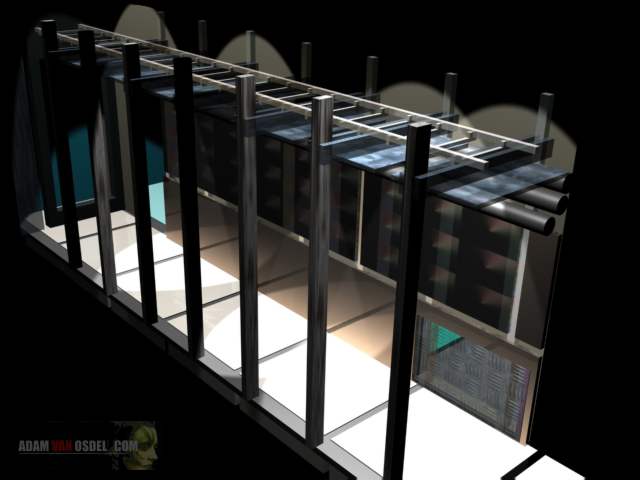 Demonstration of basic shape manipulation techniques.