Most Recent set design:
The Mystery of Irma Vep
a play in two acts by Charles Ludlam
_____________________________________________________________________________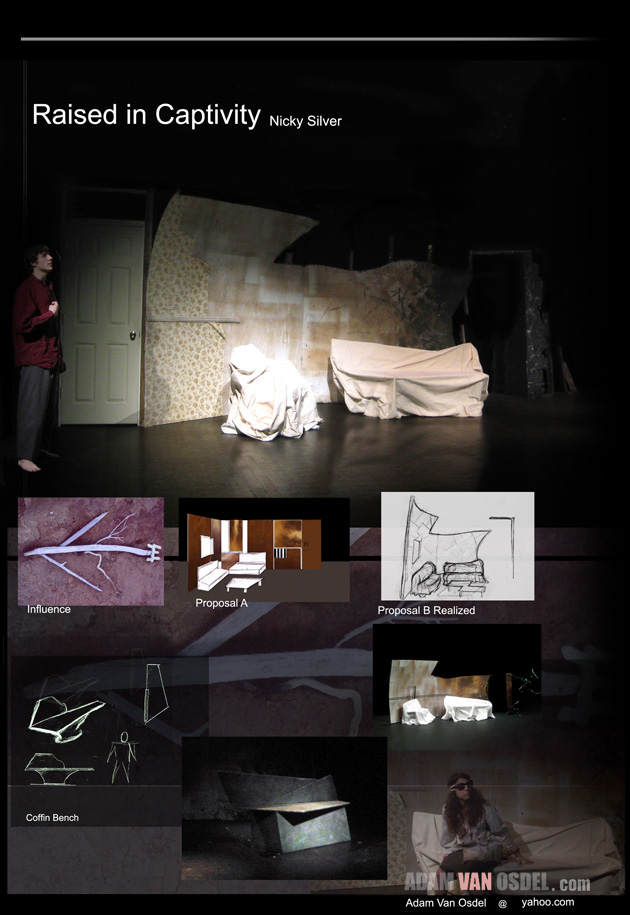 Raised in Captivity is a play that deals with pain of the past powering over us. Pain we carry with us until death. Mistakes that lead to problems and problems that create cages. Creating our own troubles and letting them rule out life. This is how the characters respond to pain and hardship. It controls them and oppresses them. It is always there like a stain on the wall unable to be removed. This pain is all consuming slowly manifesting itself like a malignancy until there is no beauty left. This is reflected in the all consuming side of the dark burnt remnants of what appears to be a house and the de- saturated colors. The furniture is covered like in an empty house devoid of human relation and care. The door is in pristine condition to create an exit, a venue for escape or a constant reminder of where you can never go.
________________________________________________________________________
Glass Menagerie by Tennessee Williams:
Unrealized Design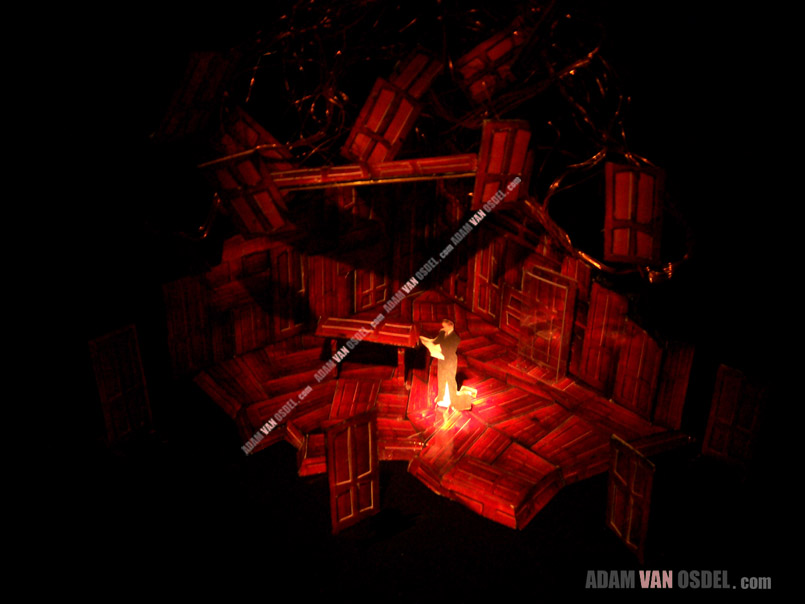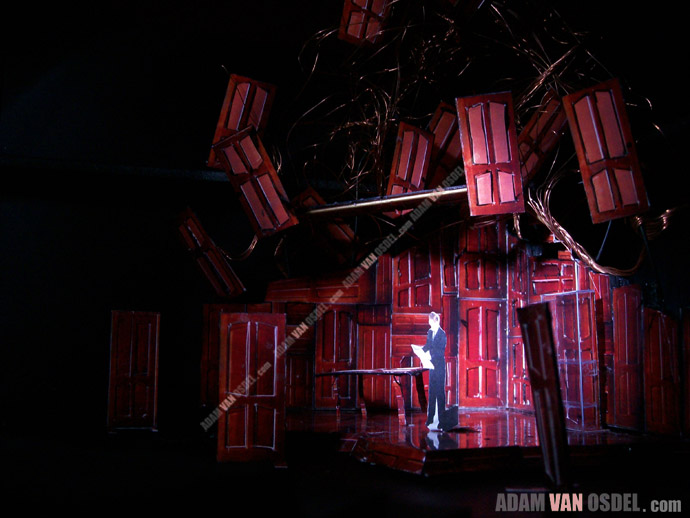 ___________________________________________________________________
The Tempest by William Shakespeare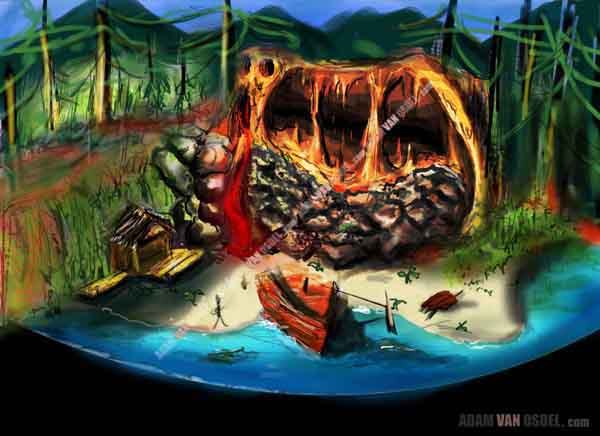 Below: Oedipus Rex by: Sophocles
___________________________________________________________________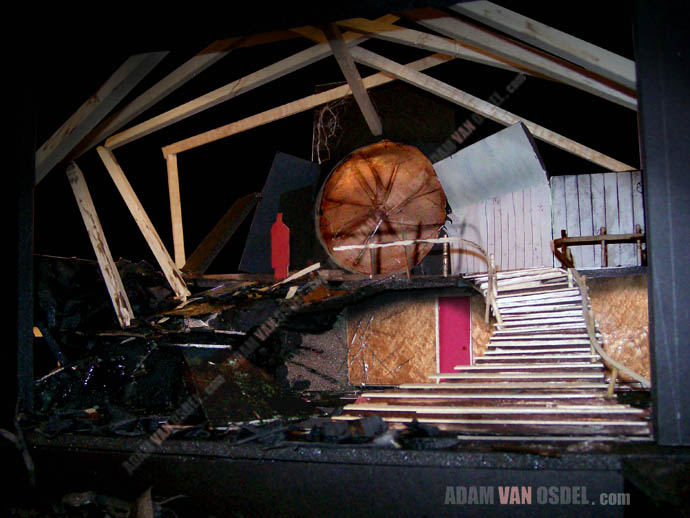 Below Initial Rendering. Oedipus Rex