Below demonstrates process and
pre-production photos.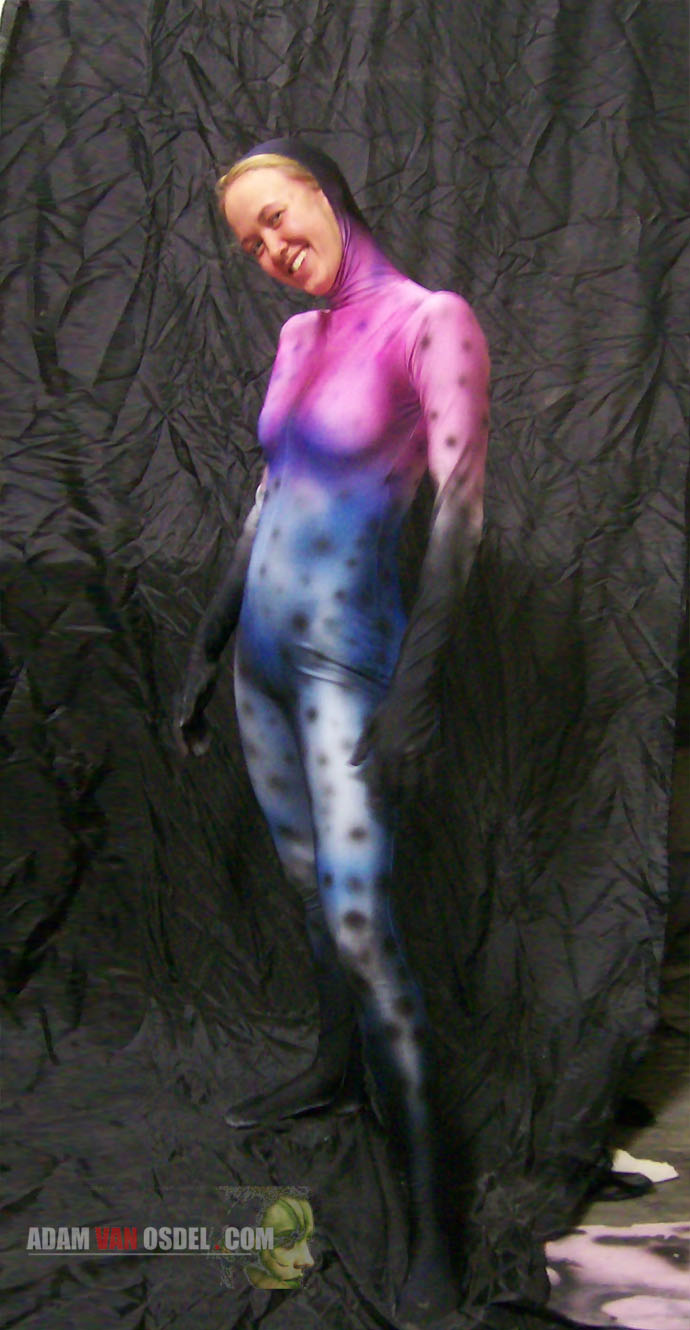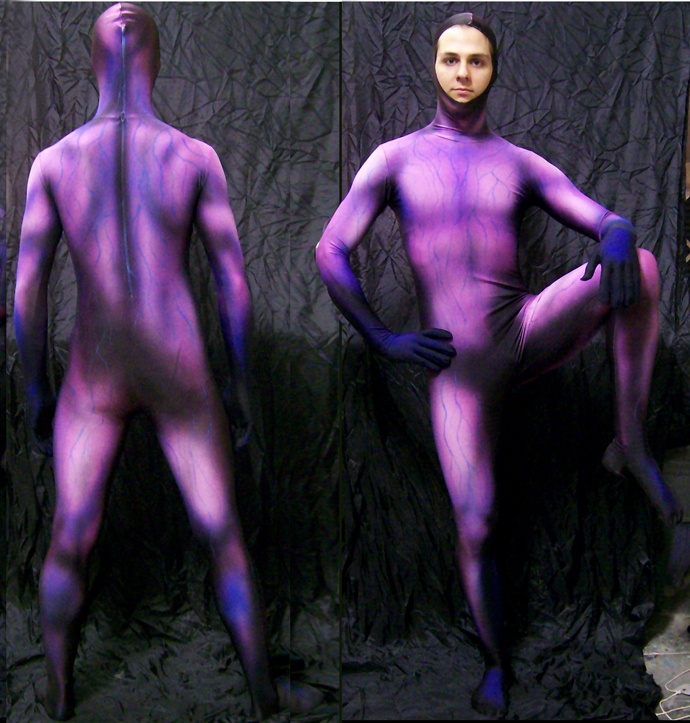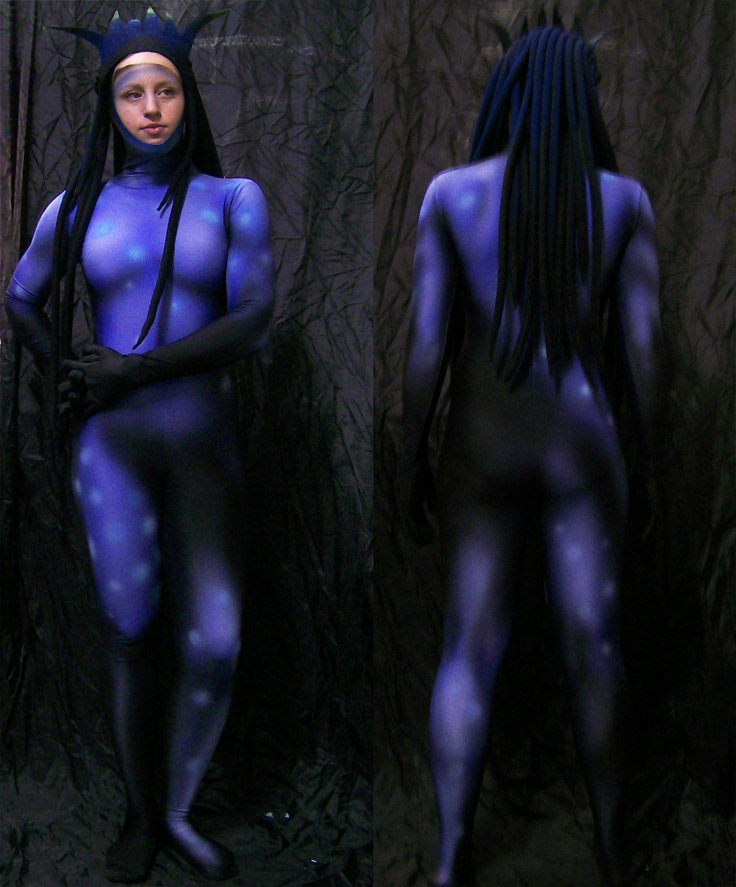 Here you can see the process and some finals of the fairies created for the UNO production of A Midsummer Night's Dream. All seven fairies' bodysuits were custom made in private airbrush sessions. Headdresses were fabricated out of silicone, foam, and lycra.
Above character cobweb finished completely.